Digital Advertisement.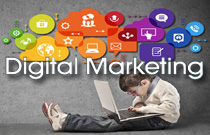 Online Advertisement is now most common form of promoting products. Our Digital Advertisement Management team always do the best for your product promotion.
Benefits of Digital Advertising:-
– You can reach a wide audience with a small advertising budget.
– Your target market will become more familiar with your brand.
– The more trusted your brand is, the more it will be able to attract customers.
– Local business will be able to reach a wider scope of online users.
– With more site visitors, you can have more leads worldwide. And of course more leads end in more sales and revenue.
BangTech Corp. Deliver Online Advertisement on:-
- Prothom Alo
- The Daily Star
- The Financial Express
- The Daily Ittefaq
- Bangladesh Protidin
- Kaler Kontho
- The Bangladesh Today