Facebook Marketing Made Easy.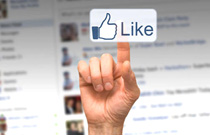 Over a billion people use Facebook to connect and share the things they care about. Whether you're just getting started with Facebook for your business, or you're ready to optimize your Facebook presence to meet specific goals, we're here to help.

For your help we have arranged some specific packages along with US$ budgeted promotions.


Packages for Page Likes:-
Packages 01:
1,000 Likes- 2,500 BDT or 35$ (US)

Packages 02:
5,000 Likes- 10,000 BDT or 135$ (US)

Packages 03:
10,000 Likes- 18,000 BDT or 240$ (US)

Packages for Boosting Post of Your Fan Page:-
Boost Packages 01:
1,000 Views- 1,500 BDT or 20$ (US)

Boost Packages 02:
5,000 Views- 5,500 BDT or 75$ (US)

Boost Views 03:
10,000 Likes- 10,000 BDT or 135$ (US)